Ravi Shanghavi is President of Antilia Homes, and a former computing expert and Project Management Professional, from Ottawa, Canada.
On this blog, Ravi shares his favourite architecture, with a focus on Ottawa's past and present. He also shares the occasional update from his own work at Antilia Homes.
Here's a little about Ravi himself…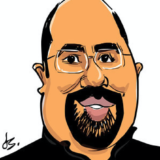 Ravi Shanghavi is founder and serving President of Antilia Homes, a custom home builder serving the Ottawa region. Combining years of professional project management experience with local knowledge of Ottawa, Ravi has led the company since its inception in 2014. Already, Antilia Homes have sold multiple residences in the trendy Westboro Village neighbourhood, and is continually expanding its operations.
Ravi has worked for some of the largest technology firms in the world, such as HP and Nokia, where he held managerial positions. Shanghavi has used this experience to set up his own companies and ventures, such as Antilia: a High Availability and Disaster Recovery consultancy for businesses of all sizes.
Outside of work, Ravi enjoys architecture, Ottawa's great food, cars, and running with entrepreneurial ideas. He also holds a Masters in Business Management at the Edinburgh Business School.
Thanks for visiting my blog, I hope you enjoy it. Please do leave a comment.
– Ravi Shanghavi, Ottawa.
p.s. For more information about me, please visit my biographical website here, and find a directory of my other blogs and sites here.